Forget Everything You Thought You Knew About

TIKTOK…
Generate Thousands of Leads, Grow your Email List, and Make More Sales In Your Business On

TIKTOK
(No Dancing Required ???? )
What was once an app for music and dancing…
Is now a lead-generating machine for entrepreneurs in 2022.  
Learn exactly how to leverage the platform to help your business grow!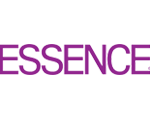 What's Holding Your Business Back?
One of the hurdles every entrepreneur deals with is getting eyeballs on their offer.
Is that you?

 
You've got an amazing business, and you're ready to change lives, give value, and get paid for it, but you don't have an audience of thousands knocking on your door asking for it…well, not yet.
Over the last few years, social media (especially TikTok) has changed everything for entrepreneurs.

 

The TikTok algorithm can help you get eyeballs on your business, unlike anything we've experienced before.
Maybe you've tried TikTok, maybe you're confused by it, or maybe it seems like too much work…
Don't worry, if it hasn't worked for you yet, it's not your fault!

 
All it takes is knowing the right strategies to monetize with TikTok and consistent effort.
2 years ago, I started with 0 followers on TikTok.
Now, I've grown to almost half a million fans.

 
I've added $500k in revenue for my business and have a consistent pipeline of leads coming in for my courses and services.
PLUS, I've helped hundreds of other entrepreneurs learn the secrets of TikTok and exactly how to monetize their business with this incredible platform.
Many of those clients were once frustrated with the idea of making videos.
Many of them resisted at first.
But, many of them GREW LIKE CRAZY once they realized they could build their business with TikTok while staying true to themselves, staying on brand, and putting in just a bit of effort every day.
No, they didn't have to learn to dance.
No, they didn't have to try to be like everyone else.

 
No, they didn't have to spend hours making videos every day.
All they needed were the right strategies in place and guidance on how to make TikTok work for them.
Curious how it can work for YOU?
Discover it all in my in-depth course –

Monetize The Tok!
Gain 1000+ new followers in the next 30 days with ease, and turn those followers into buyers when you join me in my course
  Step-by-step Video Tutorials
 8 Weeks of LIVE group Q & A calls
 Private Facebook Community
 Weekly TikTok Trends Report
 Gain Brand and Business Clarity
  Understand the Culture of TikTok
 Learn How to Create Videos That Go Viral
 Grow Your Account FAST
 Grow Your Email List
 Learn How to Sell Your Products, Courses, and Services on TikTok
 Discover How to Land Brand Deals (another amazing revenue stream!)
After listening to Keenya talk about the top TikTok strategies to grow a business, I decided to go ALL IN.
I've been trying to grow an online business for the last 10 years, and I've never seen exponential growth the way I did on TikTok. In just 3 months, I went from 0 followers to over 100K! Many of my posts have since gone viral with over 3M views!
I was able to grow my email list from 1K to over 25K in less than a year!
In less than 1 year, I've launched 3 different products, have a built of team of 5, and am almost at 1 MILLION followers! I wouldn't be where I am today without Keenya's teachings and can't wait to see what comes next!
@jennyjfitness
Until I found Keenya Kelly, I was lost.
Everyone talking Tiktok tips to go viral on was like hearing about a faraway land that I would never get to!! By following her simple strategies and repeating them in every video, I finally cracked the code!
In 24 hours, over 50k followers, 5million views, 1 million likes, 20000 comments!!
I also added 5000 people to my email list.

 

GOLD!!
There's so much more than technique. Keenya being her relatable, goofy, lovely self, showed me authenticity with my content and believe in my goofy-ass self too!!
@coachkathleenoh
Here's What's In The Course
Monetize The Tok
Step-by-Step Video Trainings
Learn everything you need to know to grow your business and using TikTok for marketing in short, easy to follow video lessons.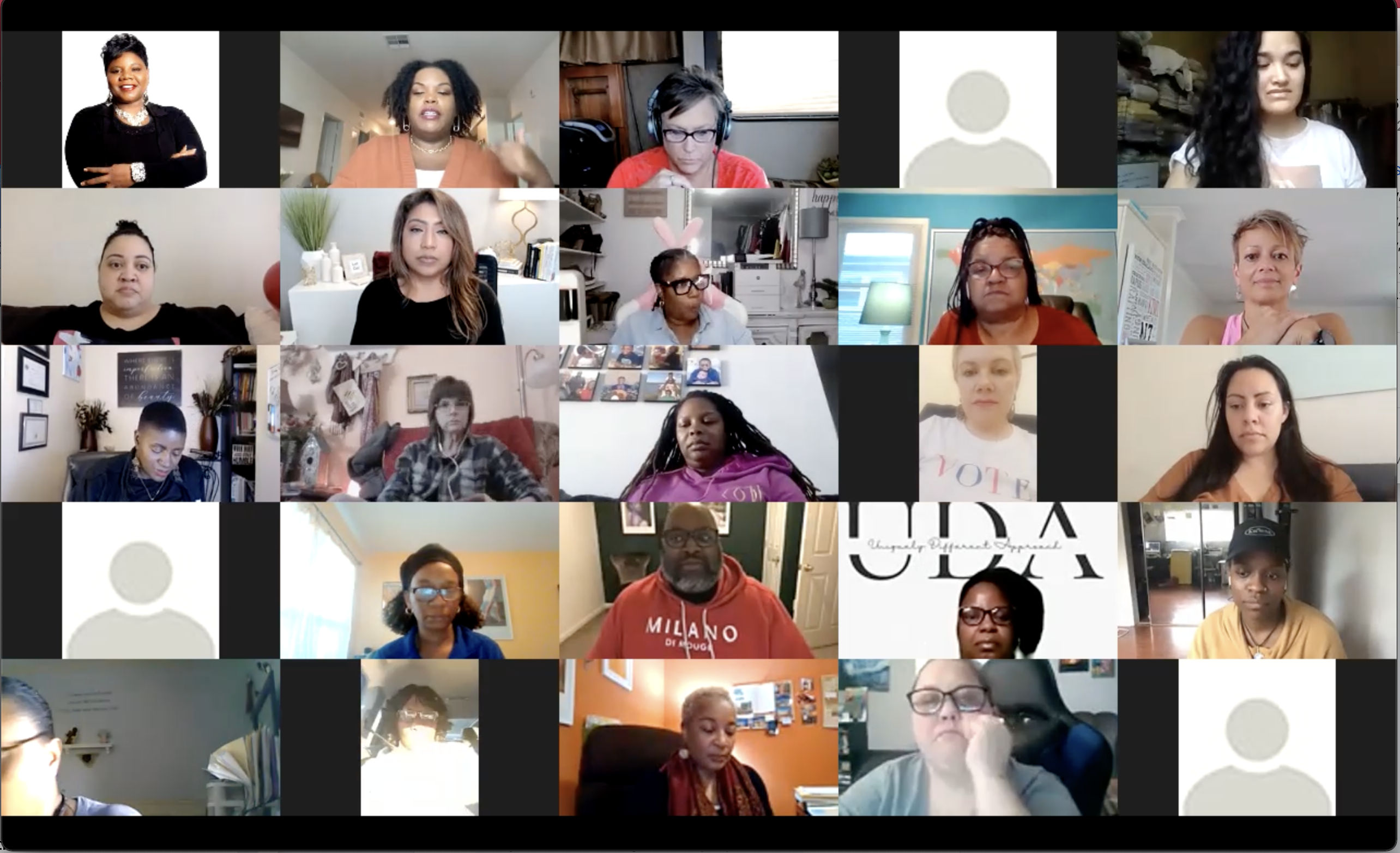 8 Weeks of LIVE Group Q&A Calls
Get all your questions answered
Stay focused and connect with other entrepreneurs as we cheer each other on and grow together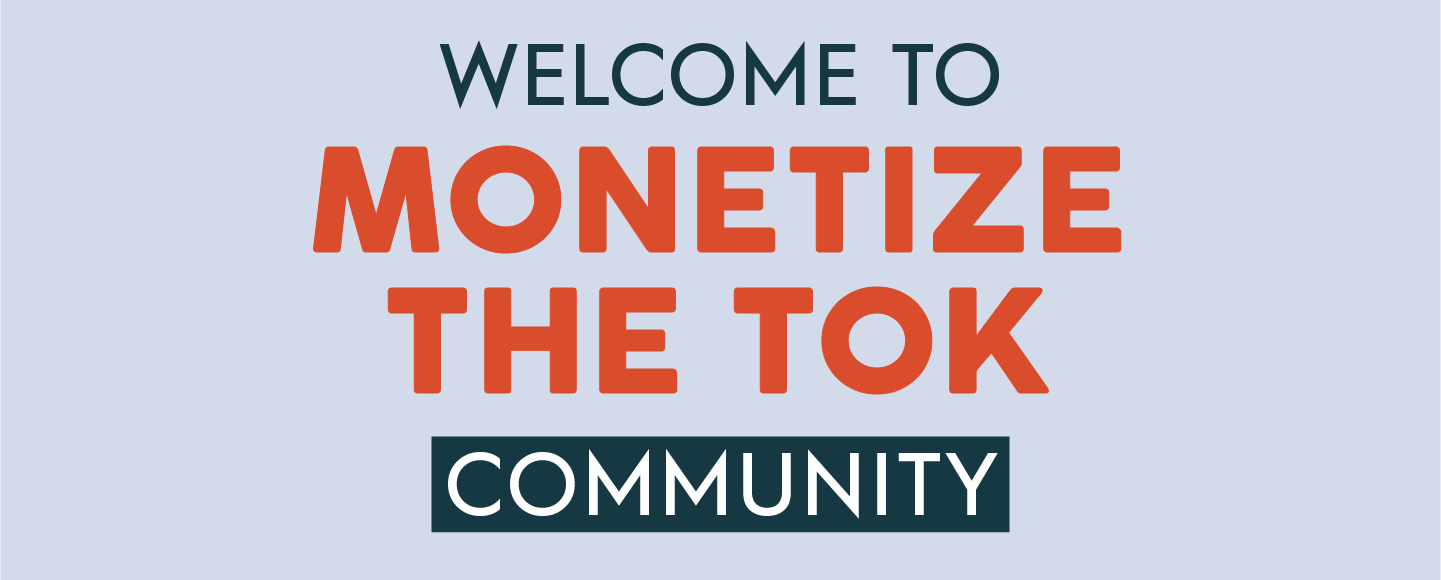 Private Facebook Community
10 weeks of exclusive support
Access your community for support, coaching, and accountability 7 days a week
Weekly TikTok Trends Report

 
Get the inside scoop!

 
I keep you up to date with the latest TikTok news delivered right to you.

 

A must-have for TikTok winners!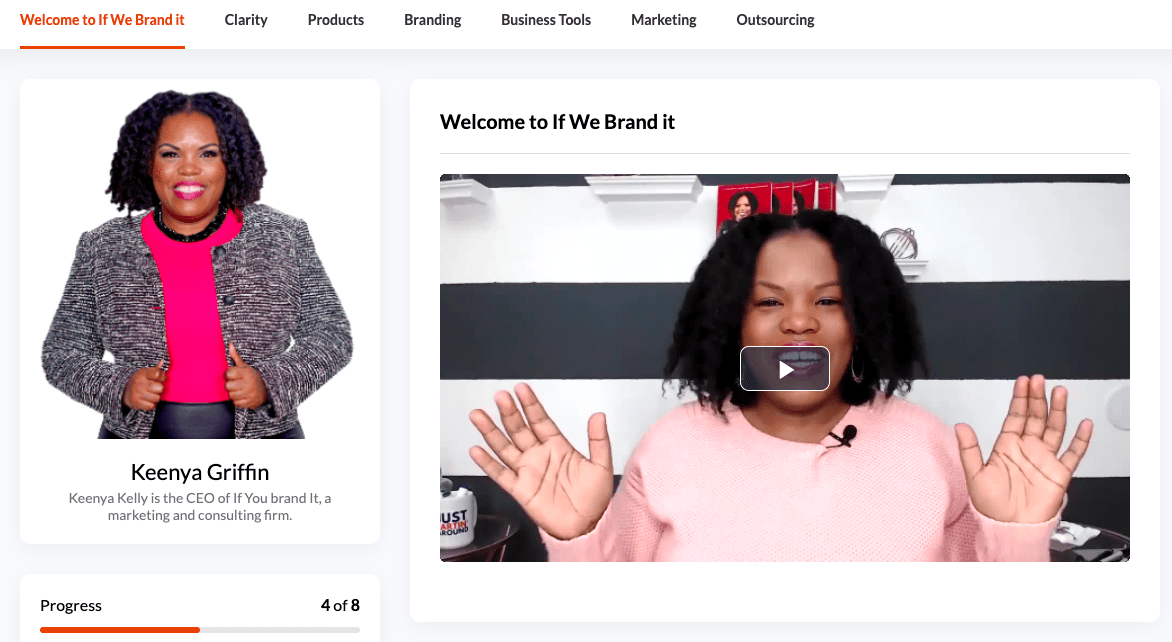 Added SPECIAL BONUS!
If We Brand It Personal Branding Course
Get a Step-by-Step Branding Blueprint to help you

 
PLUS A Special EARLY BIRD Bonus

 
For Challenge Attendees Only!
Be one of the first 20 attendees to purchase the course and receive an exclusive 1-1 call with me!
A 1 on 1 Call With Me!
Let's talk business – me and you!
The early bird gets the worm!
$1000 Value
Total Value

$10,388
You Only Pay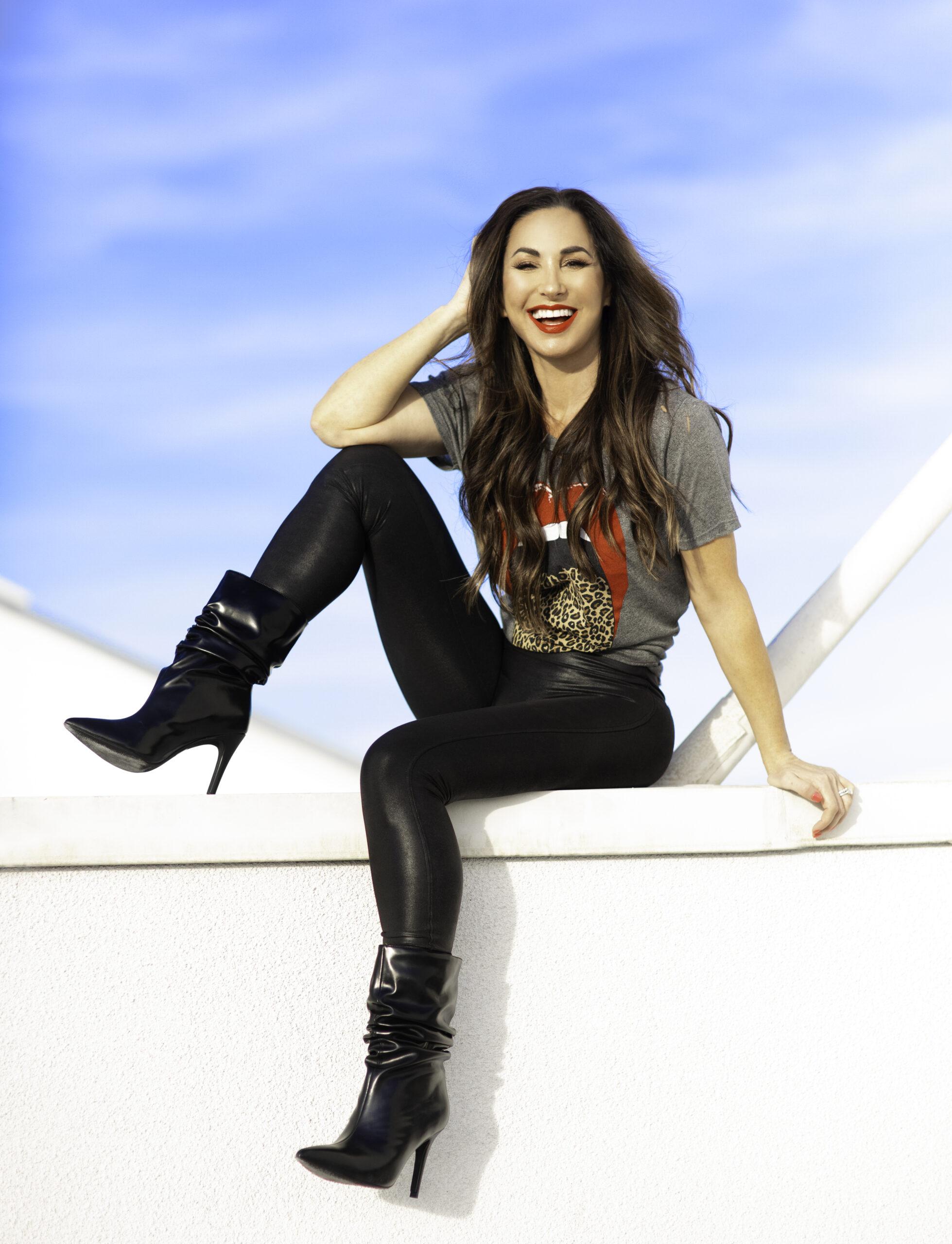 When I met Keenya Kelly and she told me to do TikTok I thought she was crazy. I said my TikTok is hurting.
I had about 320 people following me and I had content that just wasn't really doing much. When she said you're missing out it's fun and creative and you can learn to monetize I said alright show me.
I started to apply her method and I couldn't believe it. I went from 320 to over 25,000 people on TikTok in less than three weeks. She also told me a specific video to do, that I honestly didn't want to do but it went viral within 3 days with over 1 million views.
It has been unbelievable and has brought a whole new audience to my attention. Tiktok brought new people to my Instagram account and it's just really invigorating you with more creative
I absolutely love everything Keenya teaches.
@nataliejillfit
I was really reluctant to use Tiktok because I had no prior knowledge of how to use the app. The course taught me exactly what I needed to know and it was efficient.
I did it all in one day and I'm grateful to say that as of now what about 6-7 months later I have 39,000 Tik Tok followers by following Kenya's advice. I am so happy that I invested in the course and it helped take my business to the next level.
@tori_totlis
This Course Is Perfect For You If You're…
✔️

Ready to generate a consistent flow of leads and clients into your business
✔️

Done sitting on the sidelines while everyone else profits on social media
✔️

Committed to taking simple, daily action to build serious growth in your business
What Happens If You Pass This Up?…
✔️

Entrepreneurs just like you will go on to grow their businesses on TikTok while you watch it happen
✔️

You'll potentially miss out on hundreds of leads/sales per month that could have been yours
✔️

An opportunity that could have taken your business from STRUGGLING to THRIVING will be wasted
(I really don't want this for you!)
VIDEO COURSE
VALUES  
$4997
8 Weeks of LIVE Group Q&A Calls
VALUES
$2997
PRIVATE FACEBOOK COMMUNITY
VALUES 
Priceless
WEEKLY TIKTOK TRENDS REPORT
VALUES
$997
BONUS – If We Brand It Personal Branding Course
VALUES
$397
Early Bird Bonus 1 on 1 Call with me!
VALUES
$1000
Total Value $10,388
PAY ONLY $1497
(or choose a convenient payment plan)
and GET INSTANT ACCESS TODAY
Meet Your TikTok Coach And Course Creator,
Keenya Kelly
ABOUT
Keenya Kelly
As an accomplished business executive, teacher and inspirational speaker, Keenya Kelly found her voice by writing & speaking about understanding your God-given purpose and living up to your fullest potential. She captures her audiences by conveying powerful lessons of overcoming fear, self-doubt, & divorce to creating successful six-figure businesses utilizing her gifts and corporate background.
Keenya is the CEO of If You brand It, a video marketing and consulting firm in San Diego, CA where she strategically helps business owners build their brands through video marketing. 
She believes that branding is what people say about you, when you are not around, so we need to tell them what to say.  
"If someone told me 2 years ago that TikTok would be the most powerful tool in my business today, I would have laughed…HARD!

 

I had no idea that the platform would become a driving force for rapid success in my business.
There has never been a better time to get

 
YOUR BUSINESS ON TIKTOK.

 
So, don't ignore it and say, "maybe later."

 
Do it NOW, so that 90 days from now, you have leads and clients coming in from TikTok like clockwork.
I promise that if you work TikTok the way I teach you, you'll be amazed at the results. I can't wait to experience it with you!

 
See you on the inside!
–Keenya
Frequently Asked Questions
When does the course start and finish?
The course opens officially on Monday, February 7th but is self-paced! Each week starting Tuesday, February 22th 3pm PST/6pm EST we will have a LIVE Q & A inside of our private community for 8 weeks.
How long do I have access to the course?
How does lifetime access sound? After enrolling, you have unlimited access to this course for as long as you like – across any and all devices you own.
Are refunds available if I am not happy with the course?
Refunds are only available 24 hours after purchase.